Anue Hao: Social Media CMS
---
UI/UX design, RWD web design.
Hao cnyes is a content management system. Through this platform, user will be able to view fans activity 、 article viewing data and interaction analysis. In addition to helping user understand potential areas for improvement, it can also formulate and optimize creative content based on public preferences through performance data.
User can also use the background publishing system to edit articles, schedule article publishing times and manage article status.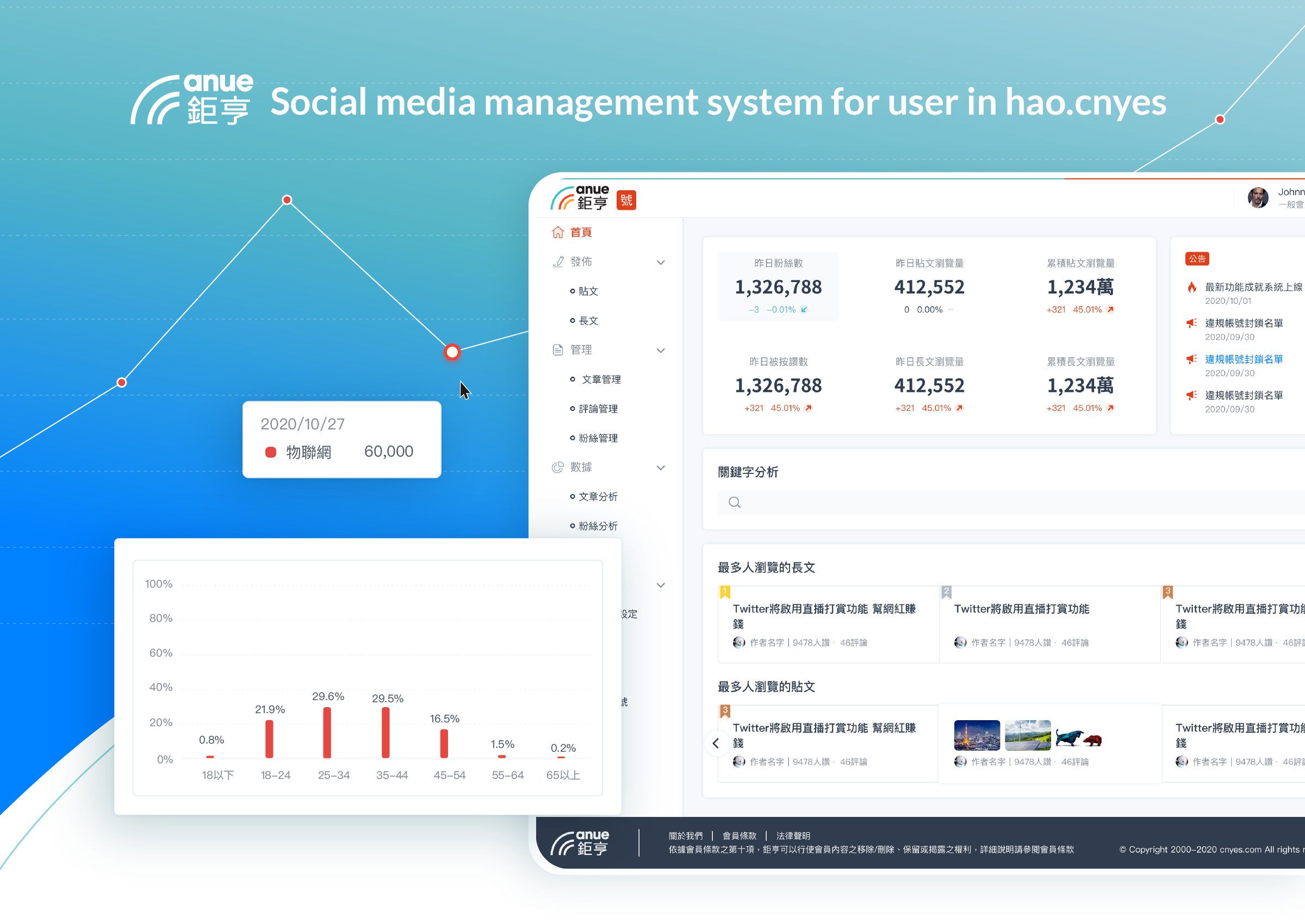 ﹛

My role in this project

﹜

My responsibility of this product starting from feature roadmap planning, user flow, visual design, prototyping, delivering high-fidelity mockups.

Our team members include:
▪ One designers
▪ One project managers
▪ research and developers (pending…)
﹛

Goal of this project

﹜

▪ From user's point of view, we need to provide an easy / quick way for user to understand potential areas for improvement.

▪ From company's point of view, we have to manage users sustem so that we can control the quality of users articles.
(Consider the team menbers was limited and development time, the goal changed from BtoB&C to BtoC.)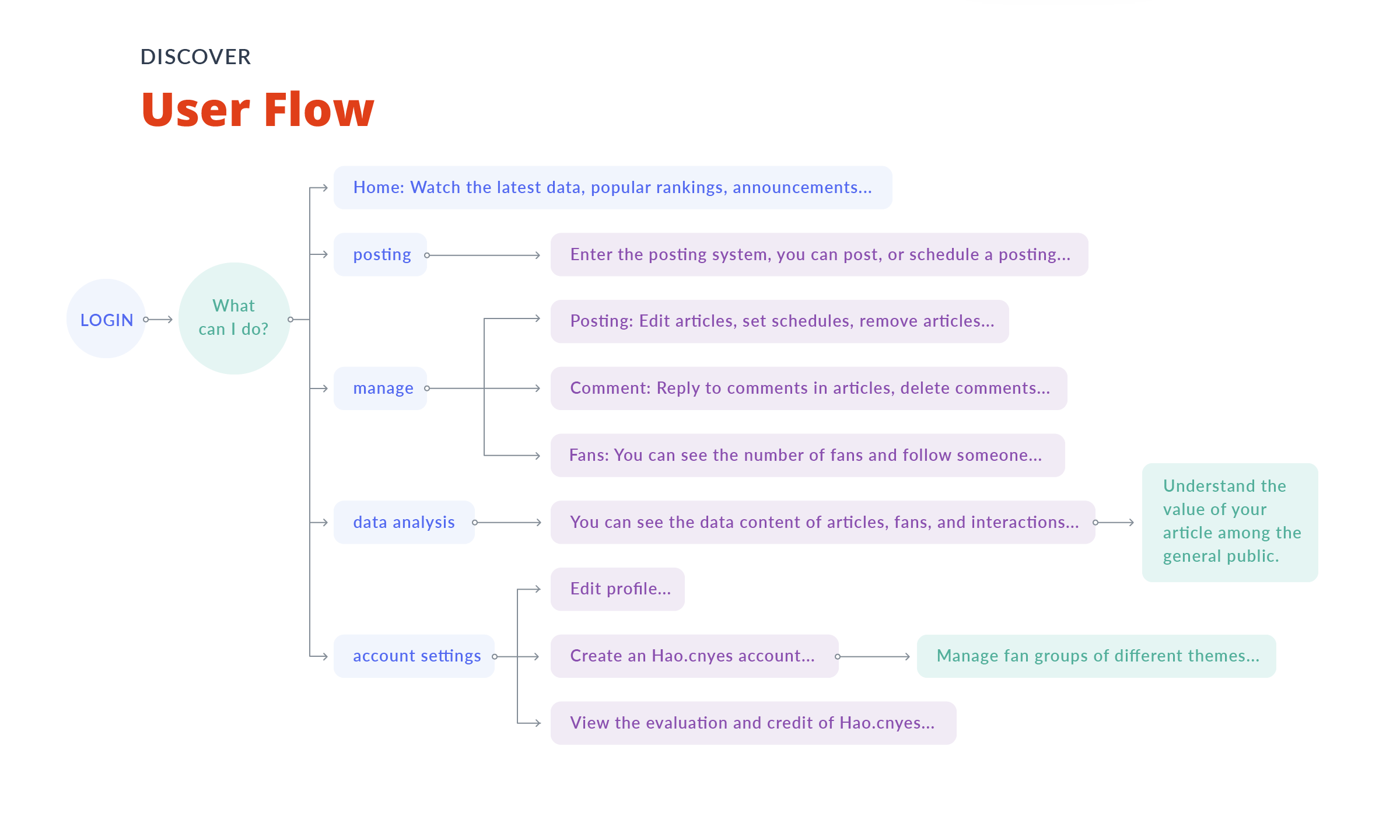 ﹛

Visual Design

﹜

▪ Define color palettes, fonts styles and product image component design.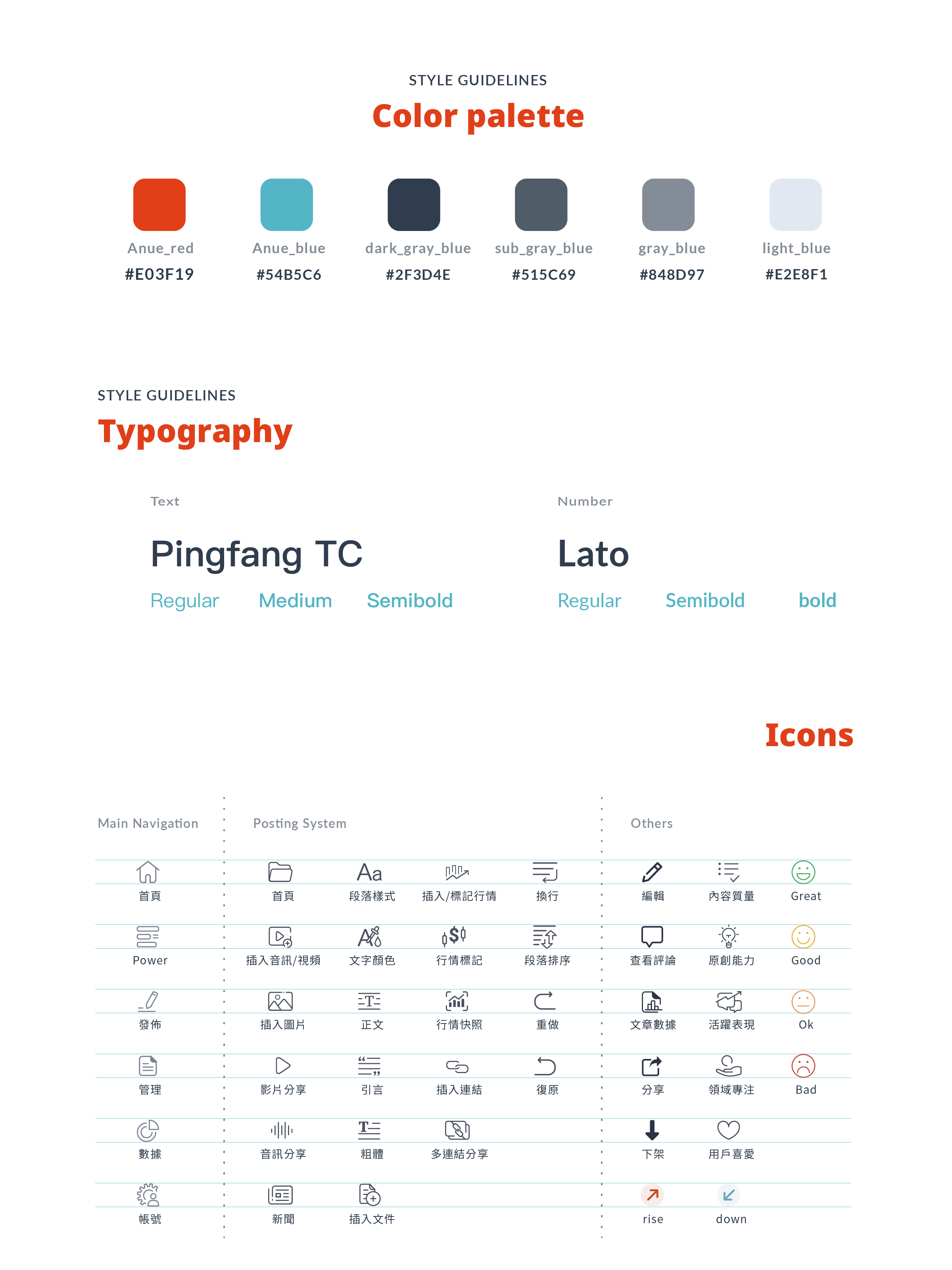 ﹛

Fuction interface pages

﹜

Article management, comment management, whistleblower management, data analysis...etc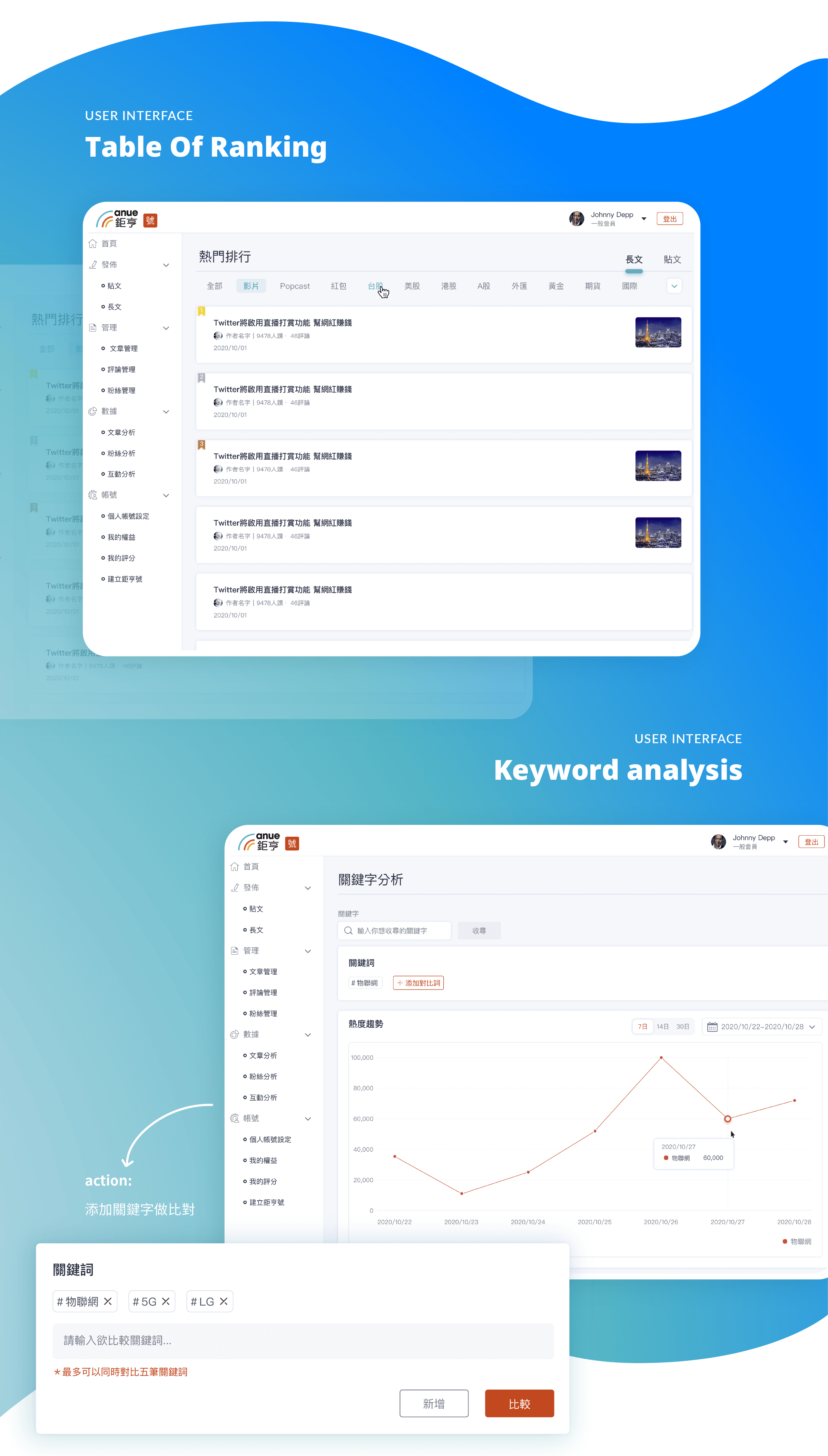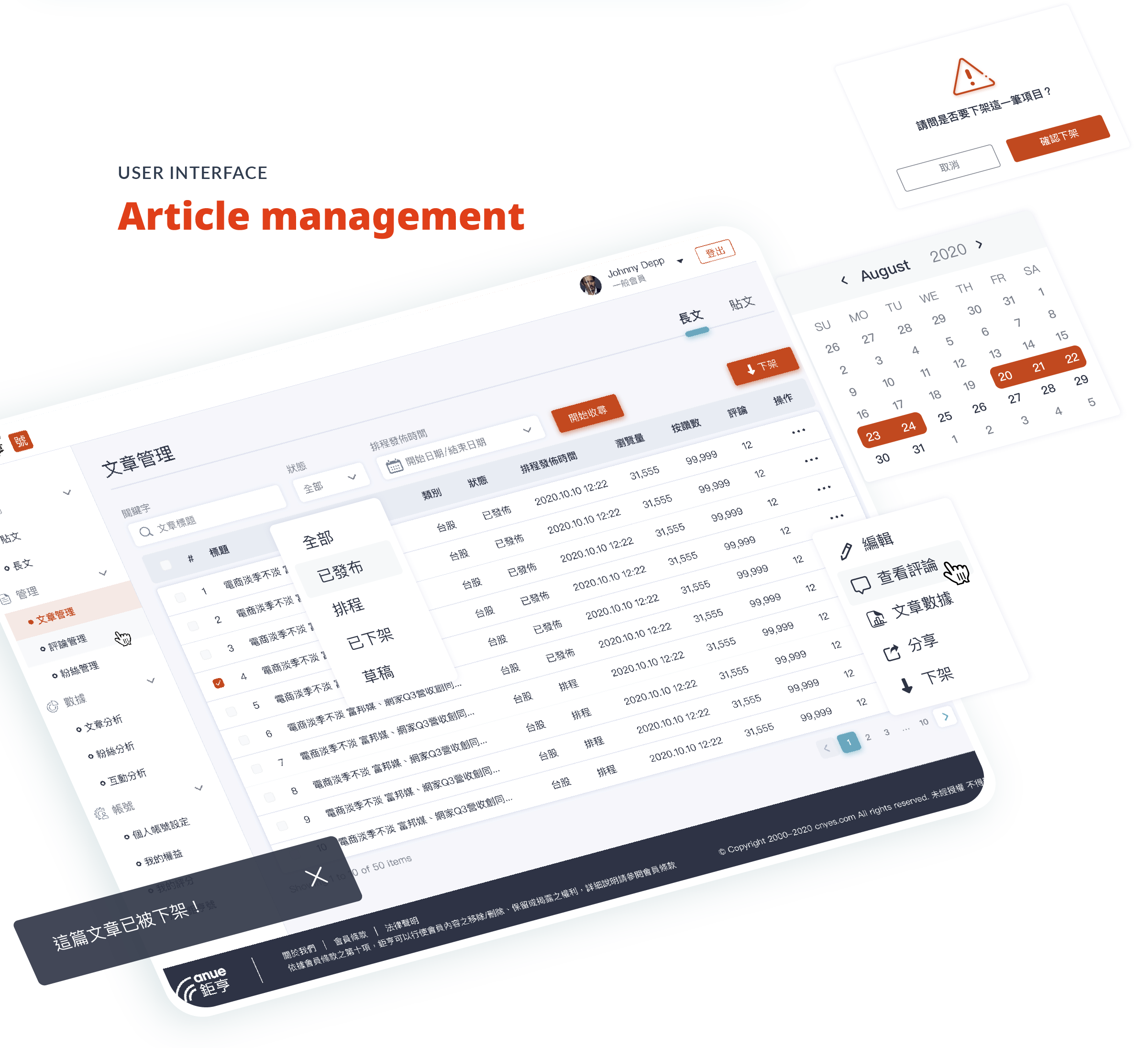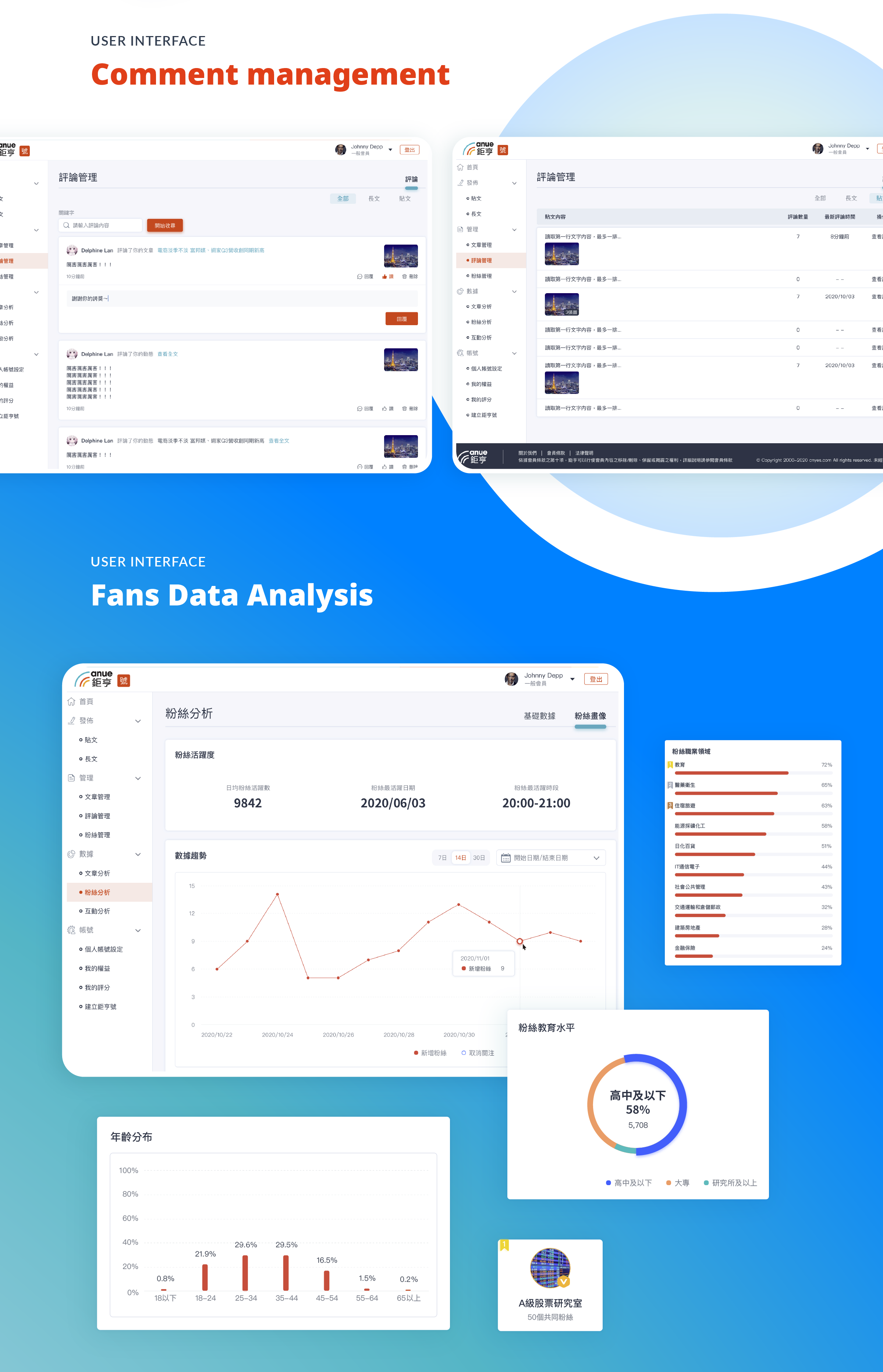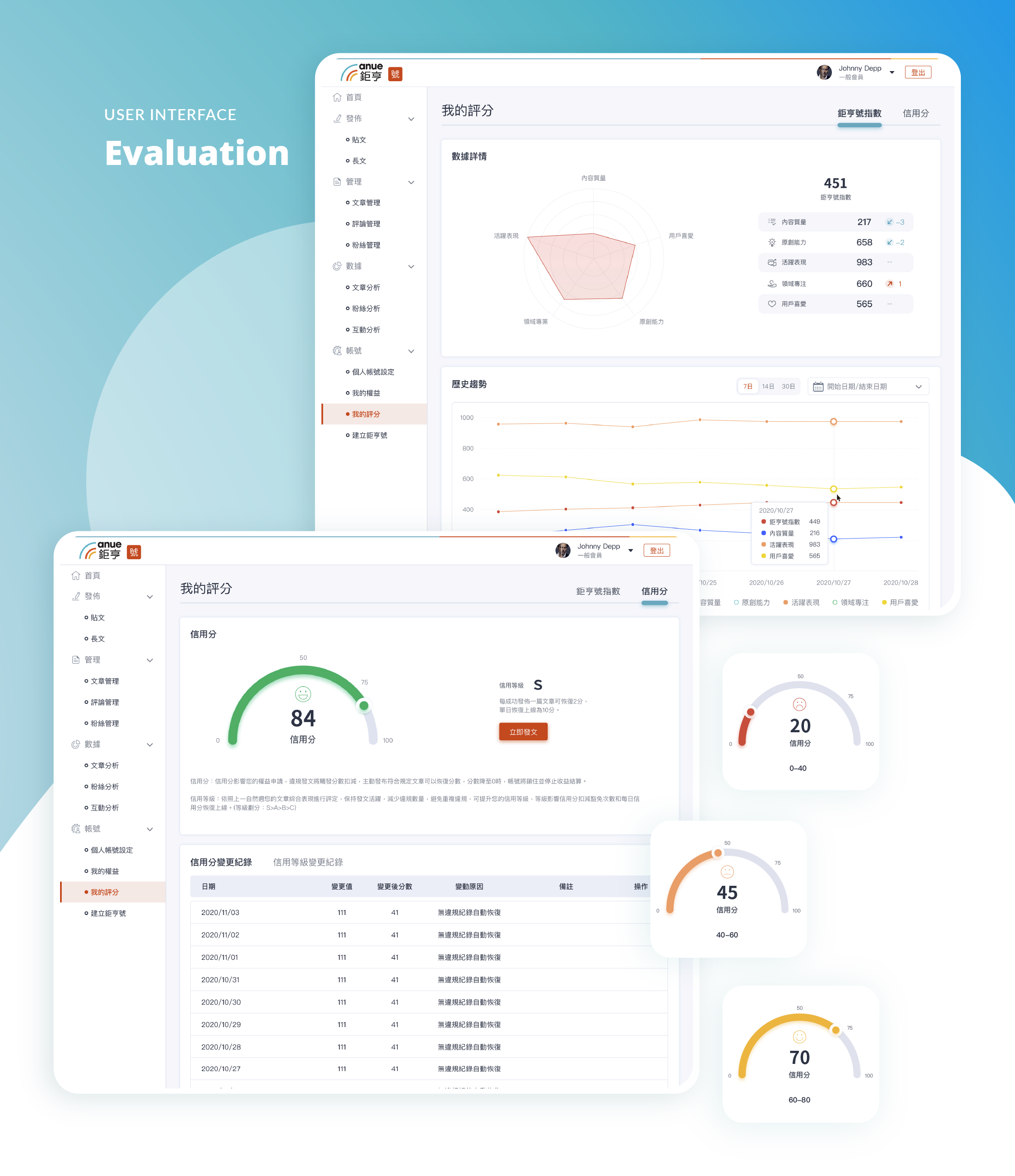 Visual : Adobe Illustrator / Sketch
Back to UI / UX >